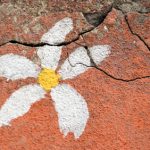 Recently, I have been reading a lot about quality of life in PNES so that is what I am going to write about today.
Two years ago, as part of a research project that our group presented as a poster at the American Epilepsy Society in which we compared self-reports of quality of life in patients with PNES and in patients with severe epilepsy. Our study found that quality of life reported by patients with PNES was worse than in the epilepsy patients. In fact, patients with PNES reported significantly lower total quality of life, energy, mental functioning (i.e. memory, concentration) and worry about having seizures. Similar reports have been coming out over the last few years (e.g. University of Cincinnati).
So the obvious question is: why? Some answers that have been proposed are:
1) The number of seizures you are having brings your life down. But some studies have not confirmed this.
2) Some have found that if your seizures stop completely, your quality of life improves.
3) In separate papers, Drs. Szaflarski and LaFrance have suggested that depression is higher in this group of patients and that makes a major dent in quality of life.
4) Some say that side effects from medication may play a role.
As usual, there must be multiple factors that are playing a role here. The real limitations (e.g. job loss, driving privileges loss, social isolation) and loss-of-control not knowing when an attack will come are similar in epilepsy and PNES. But the often painful history you carry (remember, 90% report trauma in their history) when you have PNES obviously has the potential to have a profound effect on depression, anxiety and clearly how good you feel your life is. Could the trauma history be a main reason as to why there is so much suffering? What do you think? I want to hear your opinions because no one knows this disorder better than you since you live with it day to day.