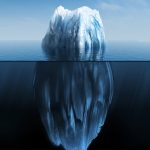 Yes, but…
There are a myriad of factors that can affect the prognosis (whether the outcome will be good or bad).
What are some of the factors we know support a good prognosis?
1) The sooner the right diagnosis is made. That avoids the condition becoming chronic and the suffering. But on average patients spend 5-7 years before they obtain the correct diagnosis of PNES.
2) That the diagnosis is reliable. In order for this, Video-EEG monitoring is proposed as the gold standard.
3) The way in which the diagnosis is communicated to the patient by her/his neurologist, psychologist, or psychiatrist when the diagnosis is made. If the explanation is clear and respectful, the patient is able to understand it as well as the treatment recommendations.
4) Ideally, the patient doesn't leave the hospital without a psychological referral in hand but the key word here is "ideally." Unfortunately, there are few epilepsy centers that report having mental health professionals to whom they can refer PNES patients.
What about treatment? There is no one treatment designed specifically for PNES. Why? I think that this is because non-epileptic events are only the tip of the iceberg. To treat PNES, we have to target what is fueling them: the way in which stress, anger, frustration, fear, sadness, trauma, and more are affecting you. Since each person is different and life is also constantly happening treatment will need to adapt to each individual. Ergo, there is no one form of treatment that works.
There are many types of treatments: interpersonal, psychodynamic, cognitive behavioral, mindfulness techniques, trauma-specific-treatments, etc. There are also a number of psychiatric medications that can help. All of these interventions have shown that they can be useful. Elimination of seizures or significant reduction in numbers has been reported in about a 1/4 to over 1/2 of cases using any one or a combination of these techniques.
Today's take home message: Treatments are available. Points 1-4 mentioned above are where we need to be focusing our efforts as professionals and as the PNES community. This will pave the way to get patients with PNES to that treatment.