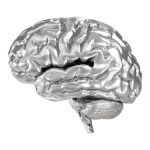 According to an article by PNES specialist, Dr. Marcus Reuber (2008), 90% of PNES sufferers have a history of trauma. Not surprisingly, many present with symptoms of post-traumatic stress disorder (PTSD). This means that they have intrusive symptoms (e.g. nightmares, memories), avoidance behavior (of reminders), and hyperarousal symptoms (e.g. startle response, hypervigilance for danger).
Research of PTSD suggests that intense life experiences (trauma) may literally transform the brain. Parts of the center of emotion (limbic system) appear to be more active in many patients which could explain why patients have heightened fear and vigilance for danger. Better retention of emotional memories could also be explained by this since the "memory centers" are nearby. The prefrontal cortex (the part of the brain that helps us problems-solve, control our emotions, and make decisions) appears "deactivated" which could explain why rational problem solving and emotional control is often not working as well as it should. Less activity of the left hemisphere (which is used for processing of words in most people) may explain why persons with PTSD have trouble finding the right words when they speak. Smaller sizes in the memory structures in the left (that allow us to remember words) have been reported and could explain why patients often have trouble remembering words they heard while they can remember things they saw.
Measurements of the "stress hormone" norepinephrine are higher in many persons with PTSD. Norepinephrine affects our fight or flight response: raises heart rate, increases blood flow, and raises glucose levels.
These neuroscientific findings lend us direction for our psychotherapy designs and support some of the psychological theories that are already around. Based on this, psychotherapists confirm the potential value of using a treatment plan that has the aim to translate these bits and pieces of visual and sensory memories into words. By doing this, it is possible that what may be happening is that these memories are being processed by the prefrontal cortex, are "filed away" in a sounder way, and weak verbal skills are strengthened. Now we need to see how this research on PTSD may also help us in working with PNES.