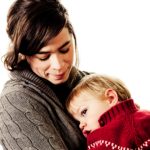 In a 2005 article in Epilepsy and Behavior Journal Bewley et. al. reported that just over 90% of PNES sufferers scored positive for "Alexithymia."
What is alexithymia? It is a difficulty:
1) Identifying your own feelings
2) Distinguishing between emotional feelings and the bodily sensations that go along with emotion.
3) Describing feelings to other people
This does not mean you can't feel but rather may have trouble describing what you are feeling to yourself or others. You may just find yourself using the most basic terms, like "happy" or "sad" without being able to see the nuances.
Where might this "emotional dyslexia" (as some call it) come from?
A major psychological theory "the theory of attachment" explains that babies "attach" to their caregiver (often, the mother) for security, safety, and survival. If the caretaker is sensitive and consistent, the baby/toddler develops a sense of security. However, when the caretaker is absent or inconsistent, the child gradually develops anxiety, anger, sadness, and loses a sense of security.
The caretaker has the important role of being the "translator" of events and feelings for the developing baby and child. For example, if a child is crying because a favorite toy was lost, a caretaker might understand what is happening and say: When we lose something special to us, we feel sad and it's ok to cry about it. The caretaker is giving a name to the "sad" feeling the child is having and is soothing at the same time. In this tiny example, the child is learning to identify a feeling and is also learning to achieve calm in its presence.
Many patients with PNES have had very different childhood experiences. Caretakers have not been tuned into their experiences and have not helped them learn to name feelings and achieve calm in their presence. If these brief positive interactions have not occurred in childhood, alexithymia is a likely outgrowth.
An important role the psychotherapist plays in therapy is to assist the patient in recognizing emotions and physical sensations (i.e. neck tension, rapid heart rate) that translate into named feelings (i.e. anxiety or anger).