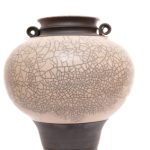 How many people with PNES have a history of trauma?
An interesting article was published in the Journal Epilepsy and Behavior ( 2004) by Fiszman et.  al. It reviewed 17 PNES studies and found that traumatic events and PTSD in persons with PNES were very common.  Depending on the study: 44-100% of PNES patients had suffered some form of general trauma and 23-77% had a history of physical or sexual abuse. 
What is trauma:
Trauma is the Greek word for "wound."There are many sources of psychological trauma: physical or sexual abuse, being the victim of an accident,  crime or torture, natural disasters, divorce, death of a loved one, medical illness, etc.  One person's trauma may not seem all that serious to another person, but remember, trauma is individual and personal.
 How does trauma hurt us?
The combination of 1) not expecting the incident and 2) suffering a wound as a result can shatter our sense of safety and leave us stuck trying to make sense of what occurred. 
Healthy processing of trauma:
Sometimes after experiencing something shocking (e.g. witnessing a gory accident), we feel compelled to keep talking about it with everyone we meet and we keep thinking about the event for some time.  What your mind is doing is trying to get a handle on that event.  Once complete, the memory of that event is ready to be stored away in a long term memory niche.  Afterwards, we can remember it at will rather than having the memory intrude onto us randomly.  
What happens when healthy trauma processing gets blocked?:
Sometimes the healthy processing of the event does not happen.  There could be many reasons:
The event is so incredibly horrific that it shocks us and all we can manage to do is to push it away from our thoughts
We are not allowed to speak about it
We are so young and mentally immature that we don't even have the words to process it. 
When that happens we are left with "untreated wounds" and roaming memories. Those highly charged fragments of memories are left unattached and can surface when least expected.  A traumatized mind does not have smooth connections but rather has splits and breaks in between memories. As a result it can sometimes "short circuit." 
The connection between Psychological (Psychogenic) non epileptic seizures and a history of trauma:
In some patients, trauma will set the groundwork for many symptoms including psychological non-epileptic events.  Life happens all the time and whenever something comes up that puts stress on you, you respond to the situation.The problem is that if you're doing so in an injured state, PNES may happen as an attempt to respond to the stress.  Unfortunately, they end up being a short-circuit. 
The Fiszman article is showing us that trauma is very common in PNES.  I suspect trauma is one of the ingredients that keeps triggering the short circuits that follow. Therefore this is where PNES treatment must start.