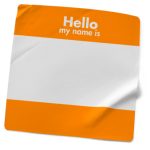 Does it matter what we call PNES?
In Shakespeare's Romeo and Juliette, she said: What's in a name? that which we call a rose by any other name would smell as sweet…
Similarly, as kids we were taught: Sticks and stones may break my bones, but names will never hurt me.
What do these two statements mean? 
That what you are is what matters, not what you are called, that words are not powerful.  But actually, words are very powerful and precision in the diagnostic names we use is the bedrock of the therapy we will construct to treat the patient.  
Pseudo (as in pseudo seizures) means "fake," "not sincere or authentic," "sham," "untrue," "a lie."  A logical subtext to the term "pseudo" is that there is a conscious effort on the patient's part to deceive.  PNES is anything but that.  To think of PNES in these terms confuses this condition with the concept of malingering which is to consciously fake or make up an illness (to avoid something tangible such as work, prison, to obtain drugs, etc).  Therefore, the term pseudo seizures is first and foremost inaccurate and muddles the understanding of the condition.  But also it can affect the empathy a health professional feels, it is offensive to the patient, it is confusing to all who are involved, and it does not help us move in the right direction for treatment. 
Even more obscure, is the term hysterical seizures.  Hysteria stems back thousands of years and was used to name unusual symptoms in women that were thought to be due to their "wandering uterus" (hystera).  Basically, this name is incorrect in that the uterus has nothing to do with this condition and moreover, men can also have PNES.  In addition, because the meaning of the word has changed over time, the word "hysterical" has become very offensive.
Next: Psychogenic means of mental or psychological origin.  The term "psychogenic seizures" is precise in that it is underlining the psychological origin of these events.  However, I have had a number of patients complain about this name because "psycho" is associated to something negative, as in the Hitchcock movie "Psycho."  Patients have reported that family or friends have a negative reaction to this name and that they are uncomfortable with it.  And "seizures" can be confusing.
In Britain, PNES is called NEAD-non epileptic attack disorder.  The criticism leveled at this name is that it does not underscore the psychological origin of the condition and does not differentiate this condition from physiological/organic non epileptic seizures.  The main problem is that term remains imprecise.
My opinion is that the most accurate and least offensive term is probably psychological non epileptic event.  This name underscore that the condition is psychological and that it is not epileptic.  And pointedly, it replaces the word "seizure" with "event" which is actually the most accurate way of describing the behavioral changes that occur during PNES.   
Conclusion: we should probably be talking about PNEE, not PNES.  What do others think about this?