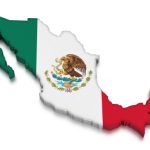 Last week, I was invited to the Third International Neuropsychology conference in Guadalajara on Rehabilitation and Epilepsy. It gave me a wonderful opportunity to talk about a little known condition that is actually quite common in epilepsy centers: psychogenic non epileptic seizures.  The conference had drawn 500 attendees (psychology students, neuropsychologists and neurologists from all over Latin America).
The audience was excellent: interactive, curious and eager to learn about new topics, which created a great opportunity to communicate essential key messages:
1)      The definition of psychological non epileptic seizures
2)      The importance of making an accurate diagnosis (including the use of Video-EEG monitoring rather than simple observation).
3)      The concept of stigma that is attached to it and why as psychologists, this is something we must work to change
4)      The importance of what we choose to call this condition (i.e. hysterical fits vs. psychological non epileptic events)
5)      The potential harm suggestion techniques (felt by the patient to having been "tricked") and "placebos" (brought up by a student) can have
6)      The need to widen our understanding of trauma beyond childhood sexual and physical abuse 
7)      Some of the available treatment approaches that are being used
I was really pleased with the positive reaction that the audience had to hearing about this condition and I hope that this talk has planted a seed in many of them.  So, when they return to their countries of origin, they will be better equipped to work with patients who have PNES and may teach other mental health professionals in their hospitals and clinics, thus spreading the seeds even further.