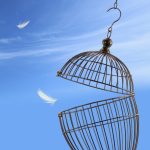 This blog post was written by a young woman who was diagnosed with psychogenic seizures (PNES) seven years ago.  She has coursed a hard yet enriching road that eventually helped her overcome her PNES.  Not only has she overcome the condition, she is now helping others to do the same.  we thank her for taking the time to write this message which she hopes will be helpful to many of you.
About 7 years ago I was diagnosed with psychogenic non-epileptic seizures (PNES).  After months of different doctors, hospitals and being incorrectly diagnosed with epilepsy it was a relief to finally put a name to what was wrong with me. It was the first time I had ever heard of PNES. However, when the neurologist explained the diagnosis to me I understood what was causing the seizures, but had no idea how to get out of the situation and cope with it.
At that time I was working at a big auditing firms as an accountant.  Until then my life was quite straightforward, some would say 'perfect'. The fact that I made a success of everything that school had to offer meant that I never got challenged to think what it is was that I was good at and wanted out of life. The recognition that I received from significant others shaped a big part of my self-worth and I always wanted to please them.Since high school I had always had an interest in people and psychology, but when the time came that I had to choose a field of study I decided on accounting.  The reason for this was that I was a people pleaser. I felt that people expected of me to study accounting and be a successful businesswoman. I was so afraid of disappointing them.
After intense psychotherapy I realised that I was living someone else's life. I decided to go and study psychology and the seizures decreased until they finally stopped. It's been 6 years since then and I'm still healthy.  Three of the most valuable lessons that I learned from my PNES were that you must stop looking at the past and punishing yourself for the decisions you made, but know that you did what you thought was best for you at that time to survive. Secondly I learned that you must make your own choices and not let others choose for you. Lastly I learned that only you know what is best for yourself and what makes you happy. You have to listen to your 'inner voice'. However, doing what makes you happy and staying true to yourself is not easy, but it's possible. You are stronger than you think.