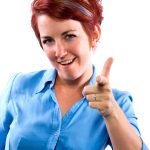 Recently I read a couple of comments about psychogenic seizures on an epilepsy professional Forum and was thoroughly disappointed and irritated to say the least.   Although the tone of the comments was essentially professional and apparently trying to be helpful, I was taken aback by how dismissively the PNES patient was spoken of by these professionals who are the front line health providers, perhaps some of the first a PNES patient will encounter in the search for a diagnosis.  The words "faking a seizure," "trying to get on meds," "seeking attention," and the ever-present term "pseudo-seizures" were bandied about with no apparent concern that the people they were referring to are human beings and patients in a medical setting. 
Some comments appeared to suggest that EEG testing was being used as a form of "gotcha!"  And suggestion techniques were being described (these techniques have been abandoned in most major epilepsy centers because of their potential to hurt patient-doctor trust).  This position was proudly put forth and in complete ignorance of the existing research that shows that the vast majority of patients with PNES do not fall in the category of "malingering" and are not purposely "trying to pull the wool over the health system's eyes."    
Continuing on, I did not read a single word about how once the diagnosis of PNES is made how the professionals go on to help these patients (i.e. referring them to the proper treating professionals, counseling, etc.). 
Fortunately, just as my mood was about to be completely fouled up for that day, I came to a third comment and was reassured when I read it. The health professional who made this last comment was arguing many of the points I just made above and was calling for caution in making these wide-brushstroke statements and truly seemed to understand the severity of PNES.    Moral of the story: many health professionals are still astoundingly ignorant about PNES but there are also a growing number of insightful and caring professionals.  What do we need to do?  Continue relentlessly educating health care professionals and the general public about PNES.  This can change! 
P.S. I added a comment as well on that very same forum and made many of these same points I just put forth here.