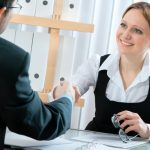 Katie is contributing this month's blog post.  In it she gives useful advice based on her own experiences about how to deal with PNES in the workplace.  She describes "The Talk" that you may want to have with your boss and workmates and how you might explain to them what you need them to do in the event that you have an episode.  Opinions and comments are welcome (remember that when they are published, they can be seen by all, not just Katie).
Katie is 22 years old and will graduate from college this spring.  She has had psychogenic non-epileptic seizures for 4 years.
The "Talk"
 DO
1. Be up Front. As soon as you are comfortably settled, sit down with your boss to explain your condition. I keep such meetings short and factual. It can be as simple as "I have this challenge, here is the physical manifestation, and here is what I require to successfully complete my job". As an individual with a mental health disorder, you are covered under ADA – you are entitled to a job that provides reasonable accommodations. You are not asking for lower standards, you are merely requesting accommodations so that you can meet – and perhaps even exceed – the same standards to which every other worker is held.
2. Disclose, don't Advertise. A private conversation between the individuals with whom you most directly work is generally all that is required for workplace success. If co-workers probe and pry, redirect them to the free donuts in the break room. It is your prerogative to choose how and when you disclose your private information.
3. Move On. Once you have finished "the Talk", focus your sights on moving forward. Your condition is merely a small fraction of who you are as an individual, and as a worker.
 DON'T
1. Tell your life story. Do not feel obligated to disclose how or why you developed this disorder. Unless your boss happens to also be your clinical psychologist, there is no reason they need to know your personal business.
2. Hide It. I tried the tactic of pretending I do not have full body seizures when I'm stressed – it didn't end well. Confiding in certain individuals creates an open and trusting environment in which you can progress toward your goals, without sacrificing your mental health.
Below is a sample action plan you may want to provide for any events that occur in the office:
Stay calm. Unless I have obviously injured myself in some way, do not call 911.
If possible, assist me in moving to a quiet, private room. If I am unable to be moved, reduce the number of people around me and assure them that you are aware of the situation and it is under control, please do not disclose further information without my consent.
Give me physical space. I will be able to answer simple questions, but please try to limit interactions until my seizure is over.
I likely will be tired and groggy afterward, but will be able to give any further directions at this point.