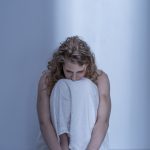 We'd be hard pressed to find a clinician or researcher who doesn't agree that the proper treatment for a confirmed diagnosis of psychogenic non-epileptic seizures (PNES) or non-epileptic attack disorder (NEAD-as it is called in the UK) is some form of psychotherapy.  Although, we've known this for decades, we're still sorely uncertain as to which psychotherapeutic treatment modalities are not just most effective, but effective at all!
For the last few years, our group at the Northeast Regional Epilepsy Group has been working on advancing our understanding of the intergroup differences that exist under the umbrella term of PNES or NEAD.  One such difference that we have consistently come upon is that many of those with PNES have a traumatic history and a certain percentage carries a second diagnosis of post-traumatic stress disorder (PTSD).
At the Northeast Regional Epilepsy Group, we applied a therapy modality that has a long-standing body of research on specific treatments for PTSD to those with PNES and PTSD. It is called prolonged exposure therapy (PE).  Of course, we made certain modifications for when and if seizures occurred in session or in between sessions.   In a recent article, we reported a series of 16 patients dually diagnosed with PNES and post-traumatic stress disorder (PTSD) who were treated with PE.  We also explained  in the publication how we adjusted the treatment to seizures in the office.
Results: Thirteen of the 16 (81.25%) patients who completed therapy reported no seizures by their final PE session, and the other three reported reduced seizure frequency. Depression and post-traumatic stress disorder symptoms also showed significant improvement from baseline to final session. Follow up in 14 patients revealed that gains made on the final session regarding seizure reductions were maintained.
We concluded that PE for patients dually diagnosed with PNES and PTSD preliminarily appears to be a useful treatment modality.  However, as I have said before many times, no treatment can be applied in a cookie-cutter manner. Each individual is different and will need to be carefully evaluated by a professional to determine if this treatment is right for her/him.  Additionally, we now need further research to confirm these findings and to add to our understanding of who can most be helped by this treatment.
If you are interested in reading the full article: https://www.researchgate.net/publication/311943355_Prolonged_exposure_therapy_for_the_treatment_of_patients_diagnosed_with_psychogenic_non-epileptic_seizures_PNES_and_post-traumatic_stress_disorder_PTSD