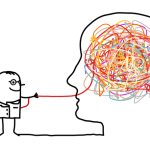 You may not believe this if you are currently living with PNES and encountering a lot of the day to day challenges that come with it, but the panorama for PNES is actually improving (I know it can feel for some like too slow or not at all where you live, but remember, there is hope). 
And one of the key ways in which we continue moving forward in making more improvements for those living with PNES is through research.  In particular, scientists and clinicians are working hard to figure out which treatment options can effectively treat the psychogenic seizures and the other emotional problems (depression, post traumatic symptoms, anxiety, etc.) that accompany PNES.  When one of these studies opens up, you will see that a call will go out for volunteers to participate in a course of treatment with measures taken before, during and after the treatment ends.  I would encourage you that if you see this in the future, read it through and see if it might be something to which you can contribute with your experience.
In the past, in medicine and psychology, clinical research has led to important discoveries that make humanity's lives better by improving ways to diagnose and treat health disorders.  Volunteers are essential in this process.  Here are some of the things you need to know about being a volunteer in a research study:
What you need to know before joining a research study:
1)      Participation in research is your decision and is completely voluntary.  The researcher explains the study in detail to you for you to make this decision.
2) You should keep in mind, however, that a research study may or may not help you personally.  Sometimes, it will help others in the future and your contribution is for the future of other humans.
3) The researcher always must allow you the chance of reading the consent form and asking as many questions as you have before you agree to participate.
4) Even if you agreed to participate in the study and signed a consent, you always have the right to remove yourself from the study at any time.
5) Depending on what the researcher is studying, you may be asked to dedicate more or less of your time.  If the study is in a one-time survey format, it is less time consuming.  If the study is of a treatment modality, it may require several weeks or months of frequent visits (e.g. one or two times a week).
6) The study coordinator or investigator is always available to answer your questions if they come up at different times during the study.
In the recent past, there have been studies in survey format to better understand the living experience of someone with PNES (you may have seen the calls for volunteers on-line or you may have read some of the scientific articles that came after the study concluded). There have also recently been a few intervention studies examining the effectiveness of cognitive behavioral therapy, mindfulness-based treatments, and prolonged exposure therapy in reducing seizure frequency and improving associated symptoms.  There are similar future studies coming up.  If you see an announcement for something along these lines, I would encourage you to take the time to learn more about it to see if you might be able to participate.
Over the last few months, we asked this survey question on our homepage (www.nonepilepticseizures.com):
Have you or someone you know participated in a research project on psychogenic non-epileptic seizures (PNES)?
We received 45 votes: 20% said they HAD participated in a research project on PNES in the past and 80% said they HAD NOT.  I hope we can change this in the future with much greater volunteer participation in order to keep adding to what we know about what works or not in treating PNES.