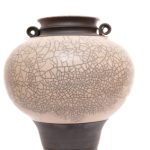 In July 2013, we published an article in the Journal Epilepsy and Behavior looking at: Psychological trauma in patients with psychogenic nonepileptic seizures: Trauma characteristics and those who develop PTSD.  The full article can be found here:
http://www.sciencedirect.com/science/article/pii/S1525505013001819). We found that 45 out of 61 (73.8%) patients reported experiencing at least one traumatic event in their lifetime.  Psychological trauma is known to have pernicious effects on the mind and body of the person who suffered it. These effects may be short or long term and in a number of individuals may develop into a serious psychiatric condition known as PTSD.  It seems like a logical explanation that the trauma and even PTSD could be an important contributor to the development of psychogenic non-epileptic seizures. 
But then what of the other 16 in our sample who denied ever having experienced trauma?  Why did they go on to develop PNES?    I don't have an empirically validated answer but I do have some observations and ideas.
Of course, one explanation might be that the individual is not identifying traumatic events as "traumatic;" she may have suppressed the memory.  For example, I had a patient once who had denied any trauma in her life and only recalled much later that she had actually been in the Twin Towers on 9/11 and had been one of those dust covered survivors. 
But this doesn't seem to explain PNES in a handful of other patients who repeatedly deny trauma.  How to explain their PNES? 
 "Surmenage" is a French word that can be roughly translated as "overwork" or "mental exhaustion."  The concept is interesting.  Sometimes life does not present us with a single tsunami but rather with challenges that seem to come at us like relentless small waves.  Social expectations and challenges pile up one after another, over and over. The individual may have been struggling to keep her head above water for some time.  There is no single trauma, rather there is a gradual erosion of the individual's stamina, eventually a crack, and then it seems that PNES appears shortly thereafter.  This is akin to a "stress fracture" which is when a bone fractures through overuse — such as repeatedly running long distances.  Could this be a way to understand some of our non-traumatized patients with PNES?