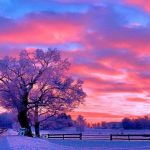 In June and July of this year I blogged on how poor standard of care is in the US for many patients diagnosed with psychogenic non-epileptic seizures. However, this month I am happy to write about a positive experience I had at Overlook Hospital of Summit, New Jersey.
In the summer, I blogged about deficient care for PNES in neurology and mental health settings in the US. First, how the PNES patient management in many epilepsy monitoring sites is inadequate since no PNES treatment programs are in place nor are proper referrals provided upon discharge. Second, from a psych perspective, the two main mental health associations in the US don't bother mentioning PNES in their public education efforts and that patients sometimes report not being "accepted" for therapy or by psychiatry because the treating mental health provider is not familiar with PNES.
My experience at Overlook Hospital this month was very different and made me think that it is possible that PNES will come to receive the proper recognition and treatment in more than just a handful of centers someday.
A month ago, I received an invitation to come and meet with two teams: the epilepsy program and the hospital's behavioral health team to establish clear guidelines on psychogenic non-epileptic referral and treatment decision trees. I was very pleased with what I found at that meeting: a group of highly dedicated and motivated professionals who came together to understand PNES and its challenges and to make sure that the available resources are offered in the most efficient way possible.
The meeting occurred sort of like this: Facts about PNES and the specific tests that are used for diagnosis were presented to all. A lively discussion followed on all the treatment resources that the hospital has (individual, family, and group therapies; cognitive behavioral and mindfulness treatments; psychopharmacology) and all the resources the epilepsy program has (epilepsy specialists, neuropsychologists and a PTSD treatment specialist). The group then hammered out guidelines for making informed decisions on the different treatment paths available for patients with PNES and more importantly eliminating as many obstacles as possible so that patients can get to those resources. I walked out of the meeting with a positive sense that something very good and important happened. Let's hope this spreads elsewhere in the future.