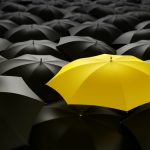 What unites patients with PNES into a single category? The fact that they have abnormal behaviors and changes in consciousness that resemble an epileptic seizure, but that are in fact non-epileptic as per EEG? However, right about there is where the similarity ends.
To bunch all of PNES patients into one bag and hope to treat them without considering intra-group and individual differences makes about as much sense as bunching together a group with the flu and another with extreme sunburn together because both groups are running a fever.
The question we wanted answered this year was: Are patients diagnosed with psychogenic non-epileptic seizures and PTSD the same as other patients with PNES? We found some important differences that we reported in an article (http://www.sciencedirect.com/science/article/pii/S1525505013001819). In our sample of 61 patients with PNES, 45 had suffered psychological trauma in the past and 14 had PTSD. When we compared the group with PNES/PTSD to others who suffered trauma but did not develop PTSD, we found the first group was sicker (prescribed more antipsychotic medication, had a higher incidence of depression/bipolar diagnoses, more suicide attempts, were more depressed and demoralized, etc. than the ones who were not diagnosed with PTSD).
In a follow-up study we compared patients on memory, language, and executive thinking: one group diagnosed with PNES/PTSD to those diagnosed with PNES and who denied any traumatic history.
Our hypothesis was that those with a diagnosis of PNES and PTSD would be different. This mini-study will be presented in a poster session in December at the American Epilepsy Society meeting.
We found the ones with PTSD differed significantly from the non-traumatized ones on a test of story-memory. This coincides with many studies of PTSD patients that report significant problems with verbal memory in this group. It helps us see that PNES/PTSD are different on a number of levels.
These results are encouraging because they are helping us discover subgroups within the "PNES bag" and with this information we can decide to provide empirically-validated treatment (e.g. prolonged exposure treatment) for this group of patients rather than offering just a non-specific treatment for all.