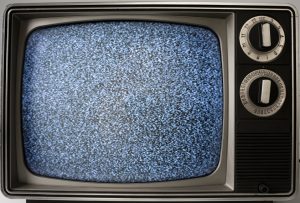 I remember like it was yesterday, while still a fellow in training, an attending doctor said: Lorna, when you start publishing in the future, make sure you don't just publish noise. When I asked what he meant by that, he explained that too many articles published in scientific journals are just noise, static like on the radio, and that they have little or no value.
This week, I ran across an article on PNES that was highlighted in the Epilepsy Foundation of America's weekly email. Of course, I was excited because exposure of PNES is so needed.  But as soon as I read it, I was saddened because in my humble opinion this article is one of those "noise and static" articles that I was warned about years ago.
Basically, let me just cut and paste their findings as reported in the EFA email blast and then translate as I understand it. The study examined 37 patients diagnosed with PNES and placed them randomly into one of three interventions:
Intervention group 1: 12 patients who were told by their doctor about PNES and told to seek care in the community had no change in mood or quality of life.
My translation: So patients that were just given the name of the disorder: "You have PNES" and sent out to "seek help on their own" DID NOT IMPROVE. Wow, thanks for the newsflash. We never would have known that just sending a patient out with just a diagnosis and no explanation or better yet, referral in hand is not going to be helpful.
Intervention group 2: 10 patients who were given the diagnosis in a scripted manner and who received a psychiatry consult and written information had PNES less often after discharge. Self-reported quality of life improved also.

My translation: So when the diagnosing team went further than just stating "you have PNES" but instead 1) gave an explanation of the disorder, 2) the patient met with a psychiatrist and 3) were provided with an informative pamphlet to maybe show a future mental health provider, they had some decrease in their episodes and reported better quality of life.   Again, is this seriously groundbreaking news? And just a thought, shouldn't the patient also be provided with an actual referral in addition to the little pamphlet?

Intervention group 3: 15 patients who received phone call follow-ups in addition to the scripted diagnosis, psychiatry consult, and written information did the best. They had less frequent PNES, improved self-reported quality of life, and improved mood.
My translation: Patients who got all that intervention group 2 got and then received a follow-up phone call by the diagnosing team did even better. By the way, the call consisted of asking how frequent their events were, patients completed depression and quality of life inventories on the phone and were asked if they had yet been evaluated by a mental health provider, sought a second opinion, visited an emergency department, or were admitted to a hospital for ongoing PNES events. Patients were also asked if they understood their diagnosis and believed their events would stop. So, in all honesty, the therapeutic component of these calls appears really limited and looks like a lot like data collection for research. I suspect that the patients may have responded better in this group because they sensed that these calls represented that they were not dumped by the diagnosing team and that the team was taking some interest in them.
And then the summary in the email goes on to analyze this study and to explain that one of the conclusions we can extract from this study is:
Since PNES are caused by or associated with psychological factors, simple strategies that can help mood are needed
My translation: What?! "Simple strategies that help mood are needed?" I don't know what patients with PNES these authors are studying but most of the research in PNES unfortunately demonstrates astoundingly high rates of psychiatric comorbidities (depression, anxiety, personality disorders, post-traumatic stress disorder, etc.) in persons with PNES. Usually effective treatment of the psychogenic seizures and the psychiatric comorbidities that accompany them is intense and complex and even then, recovery is too often elusive.
This is a very serious condition that brings much suffering to those who are affected by it. Please, I ask the scientific community, let's not publish noise and static.  And as for the EFA, I understand that the person who summarized this article for the email blast is not a PNES specialist (whys should she be? This is a foundation dedicated to epilepsy) and therefore may have not realized that there are so much better articles available to review.
This is the title of the article in case you are interested in reading it: A standardized diagnostic approach and ongoing feedback improves outcome in psychogenic nonepileptic seizures
I welcome differing opinions and comments.