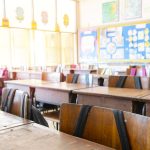 Several years back, I co-authored a book with Mary Martiros (https://www.amazon.com/Our-Own-Words-psychogenic-non-epileptic/dp/1516836480).  The book was the brainchild of Mary who had read my Guide to PNES (https://www.amazon.com/Psychogenic-Non-epileptic-Seizures-Lorna-Myers/dp/1492881414/ref=sr_1_1?keywords=myers+pnes&qid=1574603180&sr=8-1) and wrote me to say "I liked your book, but what is missing in it is the patients' voices, this is all from a professional's point of view." And I thought to myself, "By gosh, she's right!"  
The project you will read about below, is similar in its approach: it aims to help us hear the voices of youth living with Psychogenic non-epileptic seizures (PNES).  It is so important to hear directly from the persons who are living with PNES day to day because it has the potential to teach us about things we never even considered from a professional's perspective.
The study has been approved by an Institutional Review Board and is part of Andrea Tanner's Ph.D. dissertation.  If you are a youth between 13 and 18 living with psychogenic non-epileptic seizures or a parent of a child diagnosed with PNES, you may want to consider contacting her to hear more about this study and to make your voice heard.
The post below was written by Andrea:
Fourteen years ago, I met my first student with psychogenic non-epileptic seizures (PNES). Despite having a great group of friends and fairly supportive team of school personnel, his school experience was greatly impacted by his condition. He missed many days of school and left early most days that he did attend. School administrators were kind but questioned the legitimacy of his diagnosis. Several years later, I met another student with PNES. He was not so fortunate to have supportive friends or school team. Classmates and school personnel would comment about his "fake" seizures as they watched him seize on the classroom floor.
As a school nurse, meeting and working with these students and their families was a defining moment in my career. The different school environments and internal struggles for each student made me want to do everything I could to support students with PNES and provide an improved school experience for any future students with PNES.
Eventually, I realized that I knew far too little about research to jump into researching ways to improve the lives of students with PNES. So, last year I began the journey of obtaining a PhD. My research work for this education program focuses on exploring the experience of students attending school (k-12th grade) with PNES. Much work has been done to identify connections between certain school or academic factors and PNES. However, few, if any, researchers have talked directly to students about their experience and published their findings. I hope to make students' voices heard.
That is where you might come in. If someone you know is between the ages of 13 and 18 and currently attending school or has attended school in the past while having a diagnosis of PNES, would you consider sharing my information? If a parent/guardian gives permission and the student agrees to participate, I can set up a 1-hour video conference (similar to FaceTime) to chat with the student and gain valuable insight into the school experience and its impact on academic success and quality of life. I can be reached at andrtann@iu.edu or 812-657-0560 for more information.
You can also watch Andrea directly on this brief YouTube video: https://www.youtube.com/watch?v=kIJhlusmV2A&feature=youtu.be&fbclid=IwAR3ht-PljCwyaGfuTDdwds7yA4TWmXh3611_5s_3jJ2NwacUMRR9OdtBhpA