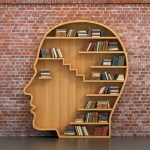 My position has always been that the gift of knowledge is maybe one of the most wonderful gifts we can give to others. 
That's why I so value the work teachers do.  I am still in awe of how children enter school as illiterates and in just a few years are taught how to make sense of symbols (i.e. letters) ending up being able to read whole words, passages and even books, and able to write persuasive, informative, delightful texts.  It's amazing! 
Reading is the key, our Holy Grail that allows us to enter and explore a multitude of universes and worlds.  It is our pathway to learning about all kinds of topics that we don't actually need to have experienced and writing allows one person (the author) to transmit to all those who pick up the book or manuscript, whole bodies of knowledge.
So, for this holiday season, I would like to encourage those who read this blog to pick up one of the many books that are quickly appearing in the gallery of psychogenic non-epileptic seizures and either read it yourself or give to someone who could benefit from the gift of knowledge.
Book recommendations:
·         Book recommendation: Lowering the Shield: Overcoming Psychogenic non-epileptic Seizures-Kindle book edition. John Dougherty. This book was the very first book written for patients diagnosed with PNES and their loved ones and offers many useful bits of advice for those navigating this tough road as well as sharing the author's and his wife's experiences that many will feel reflect their own. 
http://www.amazon.com/Lowering-Shield-Psychogenic-Nonepileptic-ebook/dp/B00BTMB38G#_
·         Book recommendation: Psychogenic non-epileptic seizures: A Guide by Dr. Lorna Myers.  I wrote this book a few years back after realizing that no other professional had yet written nor was planning on writing a book to help guide persons who were diagnosed with psychogenic non-epileptic seizures.  I felt it was essential to provide a guide to the community.
http://www.amazon.com/Psychogenic-Non-epileptic-Seizures-Lorna-Myers/dp/1492881414/ref=sr_1_2?s=books&ie=UTF8&qid=1390824900&sr=1-2
·         Book recommendation: The Color of Seizures: Living with PNES by Kate Taylor and Jeffrey Underwood.  This book is written by a person living with PNES and her co-author.  It discusses the realities of PNES and provides numerous reflective and artistic exercises for patients to employ in their road towards self-understanding and recovery. I suspect that people interested in mindfulness and wellness will be especially attracted to this book.
http://www.amazon.com/gp/product/1515243052?ref_=sr_1_2&s=books&qid=1440247787&sr=1-2&keywords=non%20epileptic%20seizures&pldnSite=1
·         Book recommendation: In Our Own Words: Stories of those living with, learning from and overcoming the challenges of psychogenic non-epileptic seizures (PNES)
By Mary Martiros and Lorna Myers
Mary Martiros contacted me after my first book came out and said: I like your book, but it is written by a professional from your perspective.  You know what is missing? A book that gives a voice to all of us living with PNES."  The aim in writing this book was to give a voice to those who are so often not heard by medical professionals and the general public. This is a compilation of testimonials given by people from across the US and abroad about their experiences of living with, learning from, and surviving psychogenic non-epileptic seizures (PNES).
http://www.amazon.com/Our-Own-Words-psychogenic-non-epileptic/dp/1516836480/ref=sr_1_2?s=books&ie=UTF8&qid=1442923981&sr=1-2&keywords=psychogenic
·         Book recommendation: View From the Floor: Psychogenic non-epileptic seizures: A patient's perspective.
By Kate Berger. I have gone on record before: I LOVE this book.  In it, Kate does a fantastic job of describing her journey with PNES (diagnosed in high school) and provides superb insights and advice for those dealing with PNES.  If you have a teenager with PNES or just want to hear an excellent tale of living with PNES, grab this book right away.
http://www.amazon.com/View-Floor-Psychogenic-Non-Epileptic-Perspective/dp/069254545X/ref=sr_1_1?s=books&ie=UTF8&qid=1445081859&sr=1-1&keywords=view+from+the+floor
·         Book recommendation: Taking Control of your seizures workbook by Dr. Curt LaFrance and co-authors.
In this book, the authors have described a mode of treatment (a form of cognitive behavioral therapy) that is a workbook for patients. There is another book that is a manual for therapists.  I do have to say that this therapy has been shown to be very useful for a number of patients although there is no magic bullet and some patients may require longer term or different approaches depending on their characteristics.  Just keep that in mind. 
http://www.amazon.com/Taking-Control-Your-Seizures-Treatments/dp/019933501X/ref=sr_1_2?ie=UTF8&qid=1443644107&sr=8-2&keywords=Curt+LaFrance
So, wrapping up, these are the books about PNES that I recommend to those looking to widen their understanding of this very difficult and serious health condition.  Remember, when considering getting someone a holiday gift or when someone asks you what gift you might like, that one of these books might be really nice to receive.