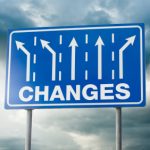 About ten days ago I announced that we will be offering a psychogenic non-epileptic webinar in September of 2013. I received incredibly positive responses from patients, family members and a number of health professionals. But I was surprised to receive some unhappy comments from others in the medical profession. Today's blog talks about some of the points that came up.
One comment expressed unhappiness with the change of the name of the disorder itself, lamenting that we don't still use the term "Pseudo-seizures." I had thought that this topic was understood by now by professionals who work in the field of epilepsy and who encounter patients with PNES on a regular basis, but I guess not. It was suggested by the physician who complained that by changing from pseudo-seizures to PNES we were somehow "sugar coating" the diagnosis to calm patients' anxieties and if so, why not also change the term "cancer" too. Let's see if we can clear up this confusion. When someone is diagnosed with PNES many suffer from others (e.g. family, medical professionals, friends) suspecting that they are "faking." It is for this reason that the use of "pseudo" when naming this particular condition is especially harmful. We have discussed in previous blogs, that a name carries much weight and can impact the way in which the patient is perceived and treated. This change in terminology was not made to be politically correct or to "sugar coat" anything. It was made in order to be more precise and avoid harming those we are trying to help. Healers first and foremost should aim to heal rather than hurt.
Another comment was strongly opposed to a suggestion I made that professionals should take the feedback of patients into account when naming a disorder. Why wouldn't we? It is after all your condition, you live with it, why not be permitted to speak up about it? If countless patients are reporting that the term pseudo-seizures is adding to their suffering, what do we gain by digging our heels in and insisting on its continued use? This is a psychological condition so we need to be prepared to communicate with our patients. The patient and the professional are partners. Perhaps this is novel for some –a shift in paradigm, but especially in psychology this is really something you need to be prepared to do at times.