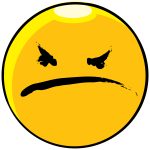 In the field of psychogenic non-epileptic seizures, there are two "million dollar questions." One is: Why do you develop seizure-like episodes and not some other stress-related symptoms? Is it something about your history (i.e. types of trauma), your physiological make-up (i.e. tendency to be hyper-sensitive), is there something neurological (something about the way your brain functions)? Is it all of these and more or none of these? We are still working on answering this.
The other key question is: how can we best treat PNES, how can we help you get back to health?
Currently, cognitive behavioral treatment (CBT) is being used and tested with psychogenic seizures and it looks promising.
But because people with PNES are not all the same I wonder if one size fits all or if we need to tweak it and tailor-make it? I suggest: 1) let's first really understand what stands out as problematic for the patient and 2) provide treatment that directly targets these issues.
In our group, before treating we test and one of the things we test for is: anger. Why? Because we have seen that many patients with PNES have difficulties expressing anger (not being assertive, or blowing up out of context, or percolating with anger about things past and present). Why is this important? Anger seeps into a patient's level of tension, physical health, quality of life and social relations. Anger provides an identifiable and modifiable target for psychotherapy. It is potentially a goldmine for therapy.
Last year we published an article. We looked at 62 patients who were diagnosed with PNES and found a significant correlation between high anger trait, "cynicism" and low quality of life. These results suggested to us that anger expression has a role in the reports of diminished quality of life in some patients.
Extremes in anger in patients with PNES are not surprising; descriptions of being brought up by adults who did not provide healthy modeling of anger expression are common. Many of our patients have been abused and are angry about this. Others are angry at their present situation.
Angry feelings that are not successfully dealt with can lead to physical and emotional problems.
So to answer the question: how can we best treat PNES, how can we help you get back to health? For those who have severe issues with anger, this looks like a good target.