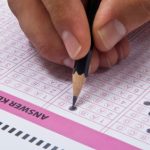 Over the last few months, we have been asking those who visit our website: www.nonepilepticseizures.com to respond to a survey.  The question asked was, On YouTube®, which videos on PNES do you find most helpful? The options to choose from included: Videos showing a seizure, educational videos by doctors, educational videos by patients, I don't use YouTube®.
A total of 78 visitors responded; they let us know that the majority found videos showing a seizure the most helpful. Probably this is because this allows patients and loved to see and compare their own episodes with others.  However, it's important to remember that PNES can present in a multitude of ways and seeing one particular seizure should not necessarily confirm or disconfirm a diagnosis.  I should also mention that in 2016, we examined the presence of psychogenic non-epileptic seizures (PNES) on the internet (Myers L, Jones J, Boesten N, Lancman L (2016). Psychogenic non-epileptic seizures (PNES) on the Internet: online representation of the disorder and frequency of search terms. Seizure. Aug; 40:114-22), and at that time, we found a large number of videos of seizures uploaded by patients or family members. Recently, when I rechecked those same links, many of those videos we had identified had been taken down (for what reason, I don't know). I would recommend however, to carefully consider whether you are comfortable sharing something as private as a seizure on-line. Although, it can be helpful for others to view, make sure you feel your privacy is not being affected by this.
The next item that was considered most helpful was an educational video by doctors. In the same study from 2016, we found a healthy number of videos online produced by health professionals.  They were of high quality and accurate. So, this option for self-education may be a useful option for learning more about PNES.
Educational videos by patients were chosen by 22% of the respondents which means that 53% of respondents found educational videos helpful either by professionals or patients. Based on this, I think the next step in this field of audiovisual education on PNES might be to team up patients, loved ones and professionals to produce informational videos that are accurate and up-to-date yet also, designed by and with the patients to ensure they are on target with what is needed. YouTube® has a huge reach across the globe and therefore has the potential to be a powerful and far-reaching teaching tool. Our goal is to bring PNES "out of the shadows" and this may be an excellent way to achieve this.
These are the most recent survey results 78 votes
Educational videos by doctors
Educational videos by patients