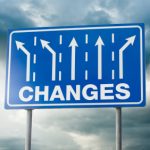 Although there are estimates that suggest that PNES is more prevalent than multiple sclerosis (MS), it is far likelier that someone will have heard of MS than of PNES. Psychogenic non-epileptic seizures are still a long way from where this disorder needs to be in terms of what health professionals know about it and what patients and the general public know.
Raising awareness requires steady combined efforts from the growing PNES grassroots movement and the professionals who specialize in diagnosing and treating this disorder. From our point of view as professionals, we need to educate several different professional groups.  One of the groups that needs further education on this disorder are the first responders and ER staff who deal with PNES in an emergency basis.  Neurologists, epileptologists, and other medical specialists could also benefit from learning much more about the risk factors, appropriate treatments and prognosis for these patients seen on an inpatient unit or in their outpatient offices.  And especially mental health professionals must be educated so that when a patient calls to request an appointment stating they have been diagnosed with PNES, the professional knows what this is and understands that this is a psychological disorder that they are trained to treat.
On April 1 and 2, a group of PNES and PTSD specialists targeted an audience of mental health professionals including psychologists, psychiatrists, social workers, and psychology researchers at the very well attended ADAA annual meeting. Two different workshops were presented: 1) PNES in children (Conversion disorder, anxiety and depression in childhood: A complex interplay), and 2) PNES in adults (PTSD and PNES: how to safely and effectively implement prolonged exposure therapy).
I can speak about the adult workshop because I was there as one of the speakers along with two exceptional PTSD clinicians and researchers who are professors at the University of Pennsylvania (Drs. David Yusko and Laurie Zandberg).  The topics that were covered included:
an introduction to psychogenic seizures
an introduction to prolonged exposure therapy as well as an explanation as to why the high rates of trauma seen in adult PNES support utilizing a scientifically proven treatment for PTSD in dually diagnosed PNES/PTSD patients
Cases were presented to illustrate how this works along with suggestions on how to make certain modifications in the event that a seizure occurs in the therapist's office.
What was most exciting to me was not only that we had the chance to share this information with a group of mental health professionals out working in the community, but that they followed the presentations with the greatest interest and enthusiasm. They had so many questions and comments that we ran over our allotted time.
Some of the audience members had one or two patients with PNES in their practice and wanted to learn how to better help them. Some were researchers who wanted to know more about how they might use their scientific know-how to study these patients.  Others worked with veterans and had a multitude of questions about using this treatment with this population.
I am very pleased with the work we did this weekend in "spreading the word" about PNES to the mental health community and I think you as a reader of this blog might be too.