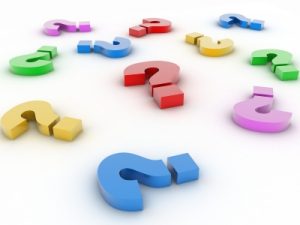 You've certainly been dealt a real challenge.  Why? Because PNES is  a very complicated psychological condition that seems to defy logic.  There are however some promising treatments. We only need to figure out who they will serve best. In my opinion, the biggest problem lies in that we may be lumping different conditions into one single category and asking questions from a single viewpoint. 
How do we define PNES?
Psychological non epileptic seizures are behavioral events that may look a lot like  epileptic seizures (i.e. body movements-shaking and twitching, vocalizations, changes in consciousness, odd sensations, sometimes  loss of urine or tongue biting), but when tested with an electroencephalograph (EEG), the brain waves are not epileptic.
So if epilepsy doesn't trigger these events, what does?
Rather than being triggered by abnormal electrical activity in the brain, the episodes are triggered by psychological distress. What is somewhat incredible is that this can occur even when the individual is not aware of being under stress. 
How can our mind be doing something that we don't know about?
Our mind/brain is incredible.  In extreme conditions it can activate and deactivate parts of itself.  Dissociation (splitting off of awareness) is one such feature that can sometimes play a role in PNES.  During the episode, you may still be able to perform actions but are unaware of what you are doing. 
What are some of the characteristics that have been documented in many PNES sufferers?
Note: not all patients will have everything in this list and the list is not exhaustive. 
• History of trauma (trauma can take many forms)
• Around half carry a diagnosis of post traumatic stress disorder (PTSD)
• Alexithymia (a dyslexia of your emotions)
• Troubled families of origin
• Problems with anger management/assertiveness (you are "steamrolled" at times and "blow up" at others)
• High anxiety and problems with stress coping
• Depression  
• One or more head injuries or neurological conditions 
• Substance abuse in some
• Fybromyalgia and chronic fatigue syndrome
• Memory, attention and speech difficulties
What does psychology have to say?  Many of the symptoms and characteristics are considered learned through early experiences and some factors are inherited.  Recent exciting progress in the field of neurology and neuropsychology is complementing our understanding of the condition. 
First off, a sizeable number of PNES patients have documented neurological findings.  It is not clear how or if this is meaningful but it is intriguing.
And in patients diagnosed with PTSD, neuroimaging studies of persons who experienced extreme and long-term traumatic events is showing actual changes in brain structures (the "emotion center," "relay center" and "organizer" of the brain).  This suggests that intense life experiences (trauma) may literally transform the brain.  
So where does this leave us?
We need a multidisciplinary team including neurology, psychology, and psychiatry to really understand this condition.  In my opinion, this is the only way we will be able to treat PNES effectively.