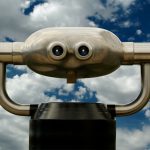 What literature can be found about psychogenic seizures on-line, in medical journals, and even in the book I published earlier this year (Psychogenic non-epileptic seizures: A Guide) is written about PNES from a professionals' perspective.  In these writings, the person with PNES is described and examined by the professional onlooker and as such are SUBJECTS of investigation.
Shortly after publishing my book, I received an email from someone who had bought and read it.  She (Mary) proposed a new book project; one that switched the perspective from the professional describing the patient to the patient describing him/herself.  The idea struck me as brilliant.
The project has the dual potential of contributing to our understanding of PNES through a collection of testimonials coming from across the US and from abroad. And just as importantly, it can serve the purpose of HUMANIZING those who live and suffer from PNES by allowing us to hear what they choose to share with us.
Over several weeks if not months, we worked steadily with Mary on creating a questionnaire for patients. The plan is for one of two of us (social worker and psychologist) at the Northeast Regional Epilepsy Group to conduct the interviews in person, on the phone, or via computer over the next year. We hope you will take this opportunity to make your voice heard.
This is the questionnaire (we would greatly appreciate if you read through it and let us know if we have left something out-we are still in time to make changes):
Please read through the questions and begin thinking about your answers. You and I will be speaking in person or via Skype or phone in the near future.  I will take notes of our interview.  Once I write up the interview which is completely anonymous, I will send it to you for your approval.  I would also like to invite you to choose a quote, affirmation, or picture that you would like to go along with your testimonial and that speaks to your journey.
Pseudonym or initials
Sex
Age
Marital Status
Children ( if any)
Employment status – Are you currently employed and, if not, why? Did you have to leave your job because of illness, (if so, how long ago and are you currently on disability?).
At what age did your seizures begin?
Do you know why you have these seizures?
How was your diagnosis made and how was it explained to you by that doctor?
How do you prefer to call your seizures (PNES, NEAD, etc.)?
How long was it from the time your seizures began until they were correctly diagnosed?
What do your seizures look like? How do they present themselves? For example, do you lose consciousness, become paralyzed but remain conscious, vocalize, have spasms in your arms and/or legs? Is your speech/hearing affected and how long do your seizures last?
How do you feel after your seizures and what is your recovery time (minutes, hours, days)?
Were you diagnosed with another disorder or illness prior to being diagnosed with PNES?
What has been your experience in working with medical professionals, ( doctors, nurses, ER physicians, EMT's, psychiatrists, neurologists, psychologists, social workers, etc.).
Give examples if you have some.
Have you felt heard, understood or validated by the medical profession as a whole?
Are you or have you been in psychological/psychiatric treatment? What is this treatment like? How has it been helpful with the seizures and with other emotional issues? Do you feel you need something more?
How would you rate or describe your quality of life since developing PNES?
What benefits you the most when coping with your seizures?
What exacerbates your seizures?
Do you feel that you have the understanding and support of your friends and family in dealing with your illness?
What would you like to tell others in your life, your family, your friends and your medical professionals, about what it's like to live with PNES and what they can do to help you to heal from this illness?
What have you learned, personally, from having PNES?
What do you see in your future?
Other comments…