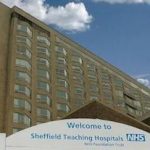 Although psychogenic seizures are definitely not a new disorder and are certainly a grave and often severely disabling health problem, there are painfully few new research studies that examine novel treatment options that might benefit persons suffering from PNES. So, I was especially pleased when I heard about this new project that is being conducted out of the UK by none other than Dr. Markus Reuber.
Who is Dr. Markus Reuber you may ask? He is a Professor of Clinical Neurology at the University of Sheffield, Honorary Consultant Neurologist at the Sheffield Teaching Hospitals NHS Foundation Trust and Editor-in-Chief of the Seizure European Journal of Epilepsy and is a very powerful voice in the field of PNES or NEAD as they call it in England. His publications on the topic of PNES are of exceptional quality and many are truly ground-breaking.
So, what is this new project about?
Dr. Reuber and his doctoral graduate student Gregg H. Rawlings are conducting a research study at the Royal Hallamshire Hospital in Sheffield to test whether writing can help people with seizures feel more in control of their condition, reduce their seizures and improve their quality of life. The knowledge gained from this study will also further contribute to a better understanding of what it is like to live with seizures and will probably later turn into a book on testimonials.
How do you know if you can participate? If you are over the age of 18 and have a medical diagnosis of "epilepsy", "non-epileptic attack disorder" (also known as psychogenic non-epileptic seizures or dissociative seizures) or both "epilepsy and non-epileptic attack disorder," you could be a viable candidate. Participants must be able to write and complete a series of questionnaires in English without any assistance, and must be able to provide informed consent. People taking part in this study will have to write four times for twenty minutes about different topics.
To read all the details of the study and to register, go to this link: https://sites.google.com/a/sheffield.ac.uk/developing-a-writing-intervention-for-patients-with-seizures/