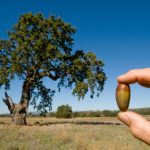 There are three major weaknesses in the standard care of PNES:
1) It takes on average 7 years to correctly diagnose the condition;
2) Psychiatry and psychology are woefully ignorant about psychogenic non epileptic seizures (PNES) and unprepared to treat despite PNES being a psychological condition;
3) Although inpatient epilepsy monitoring centers throughout the US evaluate and diagnose up to 20-30% of their inpatients with PNES, most centers do not have mental health professionals on their team and too often patients are discharged without even an appropriate mental health referral off-site.
I am going to address point 3 because point 2 has already been very well covered by Dr. Selim Benbadis in a recent article (can be found on my website).
The topic for today's blog post stems from my frustration with how the system is currently working (or not working). Every week I receive request from patients with non-epileptic seizures asking me to help them find mental health providers.  However, these requests come from across the US.  I work in New York and New Jersey and don't know providers in all states.  Typically, I suggest the patient speak to the doctor who diagnosed them and obtain a specific local referral.  Almost invariably I hear back that none could be provided by the doctor.
How is it possible that centers where such high numbers of PNES are diagnosed on a regular basis do not provide an appropriate referral to their patients? 
Instead, routinely patients are instructed upon discharge to "seek psychiatric treatment."  However, we all know that finding psychiatric and psychological treatment on your own when you have a diagnosis of PNES can be as challenging as climbing Mount Everest.
If this is the standard of care being provided to patients with PNES it is abysmal.  There are a number of steps epilepsy centers in the US and neurologists who routinely encounter PNES should immediately take.   To begin with, there is an excellent resource that can be contacted: the PNES Task Force at the American Epilepsy Society.  Another step is to take the time to research your local mental health resources, establish a working relationship with these resources and if necessary conduct an in-service to educate about PNES.  This will require legwork but is the responsible and right thing to do for our patients diagnosed with psychogenic non epileptic seizures. If we work conscientiously on this, we can grow a strong system from a small seed (as in the post's picture).