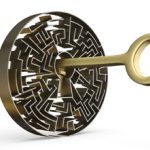 There is one thing we can be sure of: if we are going to be successful in disseminating information and educating the public (professional and general) about PNES, we need to make sure it is reported on and written about in as many publications and venues as possible.
So, imagine my satisfaction in reading and sharing the most recent article that has come out in the ILAE epigraph. Why is this important? Well, let's first talk a little about the ILAE. The ILAE was founded in 1909 and has as its mission to advance and disseminate knowledge about epilepsy, to promote research, education and training, and to improve services and care for patients, especially by prevention, diagnosis and treatment. It has more than 100 chapters in different countries and its excellent website contains information in a variety of languages. The ILAE is a prestigious organization that has an international reach.  Now you may think, what does it matter to us who live with PNES and don't have epilepsy? Well, it matters because now the ILAE has set its focus on the new topic of PNES.  And that is fantastic news!
Last month, I was contacted by a writer, Nancy Volkers, from the ILAE. She had been pointed in my direction by Dr. Markus Reuber (who is interviewed in this article).  She explained her plans for this article and to complete it she needed to speak with clinicians who work with PNES and also asked if I could put her in touch with a patient who has PNES. Her goal was clear: to report on PNES from both perspectives-the professional one with all the necessary scientific data and the personal one of those who live with PNES.
Just last week, she sent me her finished product (I have included the link below) and I urge you to read it. The article is fantastic because it provides a balanced and factual yet at the same time, deeply stirring window into what PNES really is all about.  I especially like the patient testimonies that she collected from South Africa, Argentina, Canada and the UK. From all points of the globe and yet, all are strikingly similar in many ways.
I am excited to let you know that this is not the only project on PNES that the ILAE plans to put out but rather the first of a series that will include other articles and podcasts. So, by all means, stay tuned because this promises to be highly interesting and positive project that will likely do a great deal for PNES and those living with it.
https://www.ilae.org/journals/epigraph/epigraph-vol-21-issue-1-winter-2019/unraveling-the-mystery-of-psychogenic-non-epileptic-seizures?fbclid=IwAR2S0mdWb8EVOAjHTs5F77p42ojJ73rCrHfbjcb9f3KmiGZt5U0YXY9Owcw