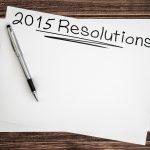 "Unless someone like you cares a whole awful lot, nothing is going to get better. It's not." Lorax quote-Dr. Seuss
This simple quote is powerful because it is true.
Psychogenic non-epileptic seizures represent a grave health condition that is still sorely understudied and understood. This condition often wreaks havoc on the lives of those afflicted by it because of the seemingly unpredictable and risky nature of the episodes, loss of independence, financial stress, and depression, anxiety, and trauma that are almost always part of its foundations. As if this were not enough of a load to carry, the condition is so poorly understood by the health profession that patients are frequently misdiagnosed or mistreated by emergency healthcare staff who have the misconception that these episodes are somehow under the control of the patient's willpower and are being used for attention or drug-seeking or for other nefarious benefits. Last but not least, the professional organizations (American Psychiatric and American Psychological Associations) that should be working on disseminating accurate information about this disorder and developing effective treatments are "missing in action." They do not even mention psychogenic non-epileptic seizures (PNES) on their websites!
So my New Year's message to you is that WE need to start caring and doing. Unless all of us who have somehow been touched by psychogenic seizures either as patients suffering the episodes, loved ones seeing someone suffer through the devastating consequences of PNES, caregivers trying to figure out the best way to respond, or health professionals working to diagnose and treat this potentially disabling and terrible condition do something, it's likely that "nothing will get better" in the words of the Lorax.
So this year, let's do something. Three goals we can start with are: *Developing educational materials and venues for patients, caregivers, and professionals. *Lobbying the appropriate organizations so they recognize and work to better the lives of those with PNES. *Raising awareness in the general public about PNES
You are invited to join the growing PNES community and work with us this year for this purpose.