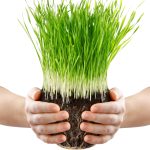 Even though psychogenic disorders, including psychogenic non-epileptic seizures (PNES) have been around for centuries, they continue to be the subject of ignorance and stigma.  Often, the general public as well as health professionals (including emergency medical personnel, neurologists, and mental health professionals) do not understand them and can end up making things worse.   Patients and families struggle to find treatment. There is a huge need for improvement in many areas of PNES. 
In order to make things change for the better, PNES needs to develop a grassroots movement. The definition of a grassroots movement: it is created naturally and spontaneously starting in the bedrock of the community and then spreading upwards and outwards.  Grassroots movements count on volunteers to keep the movement moving and growing. 
I imagine that the most effective composition of a PNES movement would include patients, loved ones, and professionals.   There are already some excellent PNES advocates (see below).  Banded together, these lone advocates could be more powerful and attract new advocates.  Through this organization, PNES could steadily educate the public including health care professionals and raise funds for research and the general improvement of life for those living with PNES.
The movement can start out small.  It needs to draw on the talents and resources that the group has at hand.  If the efforts are consistent and steady, it should grow over time, making a positive impact in different arenas. 
On September 20 in Mahwah, NJ the Northeast Regional Epilepsy Group (NEREG) will be holding an all-day conference on PNES.  It is free of charge and all who are interested are welcome.  I think this represents a unique opportunity in which patients, loved ones and professionals will be gathered under one roof.  It will potentially give us the chance to plant some seeds for a wide-spread and organized grassroots movement. Already, there are people who have registered from many states and even a mother and daughter who are coming all the way from the Netherlands.  I hope you will join us too. 
To register for the conference go here (select the PNES session option):
http://epilepsygroup.com/register_events.php?idseccion=6&idsubseccion=20&event_name=Annual Northeast Regional Epilepsy Group Conference&event_location=new jersey&event_date=2014-09-20
PNES forum run by PNES advocate from New England, Amber Cooper:
https://m.facebook.com/groups/153086878071352?ref=bookmark
PNES Facebook support group run by PNES advocate from California, Laura Guerra
https://www.facebook.com/groups/pnessupport/?fref=ts
Book on PNES written by a patient and her husband-Lowering the Shield
http://www.amazon.com/Lowering-Shield-Psychogenic-Nonepileptic-ebook/dp/B00BTMB38G#_