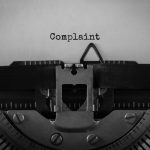 Currently, emergency rooms, hospitals in general and medical staff are facing a serious crisis due to the Coronavirus that emerged just months ago but which quickly became a pandemic.  If possible, Emergency Rooms (ERs) should be avoided unless it is absolutely necessary because resources are stretched thin, the risk for exposure to this virus or others is greater in an ER, and especially because usually ERs cannot do much to help a patient who is having a psychogenic non-epileptic seizure and can sometimes even make things worse.  Regarding the latter, I recommend reading this article: https://www.uptodate.com/contents/psychogenic-nonepileptic-seizures
However, if you do happen to find yourself in an ER, you deserve to be treated humanely, with appropriate respect and compassion and hopefully, if the staff believe your symptoms are the result of PNES (also known as, conversion disorder, functional neurological disorder, dissociative seizures), you leave with an explanation of sorts and an appropriate referral in hand or at least an online resource or an informative pamphlet. You should not be made to feel like you are a "waste of time," an "attention seeker," or a "faker" and you certainly should not be hurt by the staff emotionally and/or physically. If you are unfortunate enough to happen to have an experience like what I described above, you can and should complain formally to the hospital.  Below, you will find an example of a letter of complaint that you can copy and paste (and fill in the blanks–names, addresses, etc.). I hope this will help to empower you, will begin to make systemic changes, and also may increase the knowledge our health professionals have regarding this disorder.
Sample Letter:
Patient's Name
Patient's
Address City, State, Zip Code
Phone number
Date
Name of Contact Person
Name of Hospital
Address City, State, Zip Code
Re: Service provided in (emergency room) (XX Department)
Dear Mr/Ms Name of Person (head of department or head of hospital), On MONTH, DAY, of this year, I was brought to your emergency room because I was having psychogenic non-epileptic seizures (PNES) which is a kind of functional neurological disorder (FND). I was seen by Doctor Name and Nurse Name. I am writing to complain because I was mistreated and would not want anyone else with my condition to experience similarly poor care. (Explain details in one or two sentences). I know the emergency room staff are busy and sometimes overwhelmed but there is no excuse for treating someone who is suffering from a dissociative episode in the way I was treated. I felt stigmatized and humiliated and frankly shocked that health care professionals could behave the way they did.
I urge your hospital to take action by proactively educating your staff on FNDs and specifically dissociative seizures, so that in the future, patients who are brought to your emergency room are not put through the same lamentable experience. I strongly recommend that the personnel in charge of staff education at your hospital consult with www.nonepilepticseizures.com or FNDhope.org to develop a training initiative. Kindly let me know what, if any, action will be taken in this case. I can be reached at (Tel number) or name@email.com.
Sincerely,
Patient's signature
Patient's name