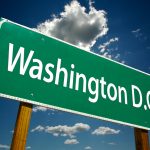 Over the last year and a half the psychogenic non-epileptic seizures (PNES) movement has been trailblazing, steadily putting PNES on the map and making sure that this condition is not only heard but also seen. PNES is coming out of the shadows.
Last year, one hundred people showed up for the FIRST NEREG PNES conference coming from all over the US and abroad. Now on April 11, 2015, PNES will have its FIRST group of representatives marching for psychogenic seizures in Washington, DC with team NEREG. Amber Cooper and her family will be joining the team all the way from Maine and Althea will be joining the team with her fiancé too. I will also be marching with the team helping to raise awareness and necessary funds for public education and research for PNES and epilepsy (two conditions that have lived in the shadows for a very long time). All the funds we raise will be going to the American Epilepsy Society which is the only national group that has a PNES Work Group composed of the best and the brightest PNES researchers and clinicians and the Epilepsy Foundation of America which works to produce informational material on PNES for the public.
It seems like in the last year and a half, there are a lot of FIRSTS happening. These firsts are important pioneering efforts that promise to help get those living with PNES the help and resources they need. Please join us on Saturday (April 11) either in person or as a virtual walker or consider donating to this important first national walk for PNES.
https://getinvolved.epilepsy.com/fundraise/team?ftid=40915