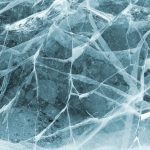 This poem was shared by someone who has lived with PNES. Her first seizure occurred with no warning while she was at work.  After an initial diagnosis of epilepsy, rounds of medicine, and realizing that medication was not stopping the seizures, she was diagnosed with PNES.  A traumatic event that occurred to her decades before was the trigger for her PNES; while she thought that she had dealt with that event and its memory years earlier, when the seizures started coming, she realized that she had more work to do. She recently completed treatment for PNES (a course of prolonged exposure therapy) and is seizure-free for the longest stretch of time since her journey with PNES began. She offered to share her poem on this blog; in it, she describes the impact this initial trauma had on her and how she embarked on her search for recovery.
 Frozen in Time (August 15, 1995)
I wanted to move
But was frozen in time
You left me for dead
You came from behind.
Pulled to the ground
You ripped me apart
Like a spear to the target
You stole my heart.
My body was trembling
My head in a spin
It feels like it's happening
All over again.
I can't look around me
My eyes are too weak
I feel like a fool
I feel like a freak.
So, what do I do now
Split open wide
My pattern's to run
My pattern's to hide.
But a decade-and-a-half
Is a long time to bleed
So, take a deep breath
And find what you need.