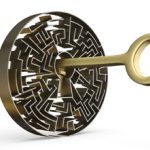 Dis-sociated- is a documentary by Clea Martin Vargas
Dis-sociated
will be a feature length documentary about
Dissociative Seizures, also known as Non-epileptic Attack Disorder (NEAD) or Psychogenic Non-Epileptic Seizures (PNES)
.
Clea decided to make this documentary after witnessing first-hand the tremendous difficulties her friend faced with her diagnosis of PNES (or dissociative seizures), or what might otherwise at times be considered, medically unexplained symptom. She was struck by how little media there was on this tremendous disorder despite being estimated to be as common as Multiple Sclerosis.
Over the last one year +, she has been traveling in Europe and the USA to interview patients and clinicians/researchers, putting together a comprehensive view of this health condition.
A documentary of this kind about psychogenic non-epileptic seizures (PNES) has never before been made and really needs our support in these last 48 hours of fundraising.
With the funds she has raised, she will now be able to complete a high quality film which is wonderful news!  But there
are
a few more things she would like to do with this film, including adding graphics, and getting music licences, to name a few!
So please keep sharing, retweeting, emailing and spreading the word.
Go to this site and make a donation (no donation is too small-as you can see there have been 133 backers at the time this post was written) and join the community.
https://www.indiegogo.com/projects/dis-sociated-a-documentary-by-clea-martin-vargas-film-health#/
Version:1.0 StartHTML:000000258 EndHTML:000661735 StartFragment:000659485 EndFragment:000661584 StartSelection:000659490 EndSelection:000661580 SourceURL:https://www.indiegogo.com/projects/dis-sociated-a-documentary-by-clea-martin-vargas-film-health