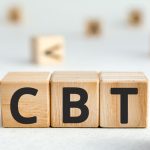 Recently, Goldstein et al published their results from a randomized CBT treatment versus "treatment as usual" (TAU) study in which treatment outcome in patients who had a history of dissociative seizures was compared (Goldstein et al., 2020).
The study is the largest and most well-designed study to date. It included an initial 3-month observation period — during which patients were asked to keep a careful log of their seizures.  A total of 368 patients completed seizure diaries and questionnaires and 182 were randomly placed in a TAU group and 186 were randomly placed in a TAU plus CBT group.
The most eagerly awaited result: primary seizure outcome, unfortunately did not differ significantly between the two groups.  However, the CBT group did differ on other important measures: better health-related quality of life and psychosocial functioning, lower psychological distress and less somatic symptoms. Also, quite importantly, no serious adverse outcomes were associated with the CBT modality.
Of course, it was disappointing that the primary outcome measure of seizure severity/frequency did not differ significantly between the two groups.  This has led for some to question whether seizure frequency should be the main primary outcome measure in treatment studies for PNES.
I don't think that we should throw the baby out with the bathwater, just because we don't like the result.  Obviously, seizure severity and frequency is a major variable in this patient population.  After having met with hundreds of patients diagnosed with PNES over the last 20 years, I can assert that reduction or elimination of seizures is an incredibly important outcome from the patients' perspective.
So, an interesting possibility put forth by Dr. David Perez in his commentary (Perez, 2020) is "whether the research community should continue pursuing a one-size-fits-all type of design for clinical trials involving dissociative seizures, in light of the trial findings to date, and the well-established heterogeneity observed in this population." What he means by this is that perhaps the CBT that was used in this large sample did not get the positive results we were expecting regarding seizures not because CBT does not work on psychogenic seizures but rather because they applied it to a heterogeneous group of patients diagnosed with PNES.  What this means is: Perhaps patients who do not report significant psychological trauma and instead have problems with stress coping and assertiveness, etc. might do well with this form of CBT, while someone who has PNES and post traumatic stress disorder, for example, might benefit more from a tailored trauma-focused treatment (e.g. prolonged exposure), and someone with intense emotional dysregulation as their key feature might benefit from a PNES-tailored dialectical behavioral treatment (DBT), mindfulness-based modality.
Readers: what is your opinion on this topic?
References:
Goldstein, L. H., Robinson, E. J., Mellers, J. D. C., Stone, J., Carson, A., Reuber, M., . . . Yogarajah, M. (2020). Cognitive behavioural therapy for adults with dissociative seizures (CODES): a pragmatic, multicentre, randomised controlled trial. The Lancet Psychiatry, 7(6), 491-505. doi:10.1016/S2215-0366(20)30128-0
Perez, D. L. (2020). The CODES trial for dissociative seizures: a landmark study and inflection point. The Lancet Psychiatry, 7(6), 464-465. doi:10.1016/S2215-0366(20)30143-7