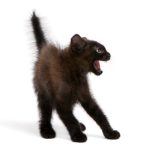 Anxiety is a serious problem for most patients who have psychogenic non epileptic seizures.
Why? Genetics and environment are both likely contributors. Anxious traits can be inherited. In addition, having experienced a painful history (which is common in most persons with PNES) that was not successfully dealt with leaves many with PNES poorly equipped to deal with day to day problems and stress. The stress of daily life acts as a frequent trigger of anxious feelings. To make things worse, when someone feels fear, nervousness and emotional tension their problem solving skills and logical thinking go down. This leaves the person further stuck and unable to find a way out which only deepens the anxiety and can worsen psychogenic non epileptic seizures.
This is why one of the main targets of PNES treatment is anxiety and its outgrowths.
Sometimes, patients with PNES cannot clearly identify the source of their anxiety or even more surprisingly, are not even aware of being nervous.
So, how would someone know if they are anxious and if the anxiety they are feeling might require professional treatment?
Physical signs of fear and anxiety:
Dilated pupils
Dry mouth
Rapid and shallow breathing
Rapid heart rate
Blood pressure may go up
Slowed stomach and intestinal activity
Sweating
Emotional signs of anxiety:
Nervousness
Restlessness and fidgetiness
Irritability
Fatigue
Tense muscles
Poor sleep
Poor concentration
Shakiness, tremors and feeling unstable
If you recognize these signs in yourself, this is something to discuss carefully with your therapist or psychiatrist now or when you start treatment. Keep in mind that your doctor will be checking whether this is due to anxiety or another condition.
There are several medications and psychotherapies that can be used to treat anxiety and working on these symptoms and what keeps them around is a way of actively working on your PNES.