Posted by
Lorna Myers
on Sep 1st, 2014 in
News
|
14 comments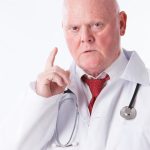 Patients diagnosed with PNES sometimes share with me that they have
encountered people who seem to think that they should be able to stop
the seizures by somehow willing them away.  Those who hold this
erroneous belief are not only from the general public but also health
professionals (e.g. emergency medical personnel, doctors and nurses in
emergency rooms, and even specialized neurologists).  One person I
spoke to recently recalled that a few years ago one of her
neurologists told her: "Just tell them to go away."
To think that these seizures are somehow under the willful control of
the sufferer and can be so simply eliminated is profoundly ignorant.
It also contributes to the health professionals' irritation,
dismissive attitudes and contempt for patients who suffer from PNES.
Lastly, it makes the patient feel guilty and ashamed for something
that is in fact uncontrollable without the proper treatment.
Psychogenic non-epileptic seizures are in fact highly complex
phenomena that intrude on a patient's life due to multiple factors
(past history, present conditions, and a tendency to manage distress
through conversion and dissociation).  It requires hard work with a
knowledgeable mental health professional/s to come to fully understand
and manage the triggers, to actively monitor current life conditions,
and to learn emotion and behavior management techniques that can be
used regularly.    Treatment can take months or even years and
requires professional help.
The purpose of this blog post is to underscore that health
professionals must stop demanding of patients with PNES that they do
what they can't.  Although the origin of the seizures is different it
makes as much sense as demanding of a patient with epilepsy to "tell
the seizures to go away" or telling someone with a cold to "tell the
sniffles to go away."
Leave a Reply